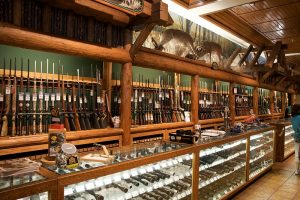 A Kansas judge may have just made the nomination of U.S. Circuit Court Judge Neil Gorsuch to the U.S. Supreme Court a massive battle for gun rights.
Shane Cox and Jeremy Kettler were arrested in October 2015 after Cox sold Kettler a suppressor they believed was exempt from the National Firearms Act.  In their trial they cited Kansas' Second Amendment Protection Act, which states that any Federal law infringing upon constitutionally-protected rights is null and void.
"Any act, law, treaty, order, rule or regulation of the government of the United States which violates the Second Amendment to the Constitution of the United States is null, void, and unenforceable in the state of Kansas," it reads.
They were nonetheless convicted, and appealed their case.
Now they have a ruling.  U.S. District Court Judge J. Thomas Marten not only rejected their appeal, he ruled the Second Amendment Protection Act is unconstitutional.
That ruling will almost certainly be appealed to the U.S. Supreme Court.
If confirmed, Gorsuch would be one of the nine justices hearing that case.
The consequences are enormous.  If Gorsuch is confirmed, he could be the deciding vote to uphold, or strike down, state laws nullifying Federal gun control.
That means anti-gun groups are about to take their anti-Gorsuch campaign to even more extreme levels.